Want to get more out of Logos?
Try these 5 tips in the web app (https://app.logos.com) or installed software:
Tip #1: Explore Hundreds of Books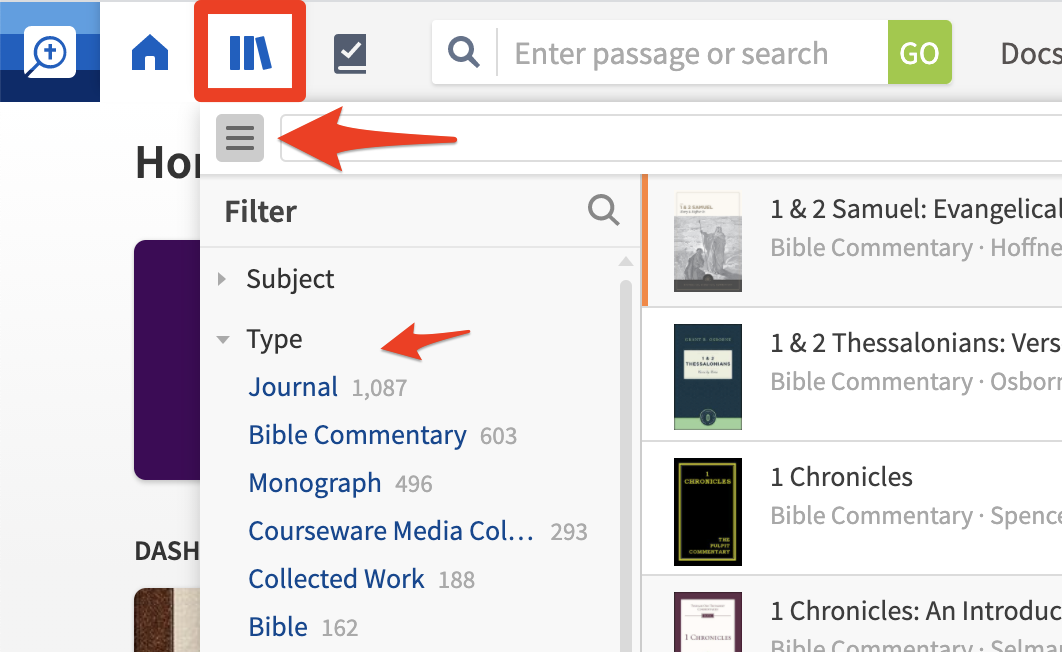 To explore your amazing digital library, click the books icon at the top left and use the filters to narrow the list. For example, click the Subject filter "Jesus Christ" and see what books show up – or filter by Type and Bible Commentary. Combine filters to narrow your results.
Tip #2: Drag Your Favorite Books to the Shortcut Bar

When you find a book you want quick access to in the future, drag the book to the Logos shortcut bar. Hint: don't click the title of the book when you drag it.
Tip #3: Highlight and Take Notes as You Read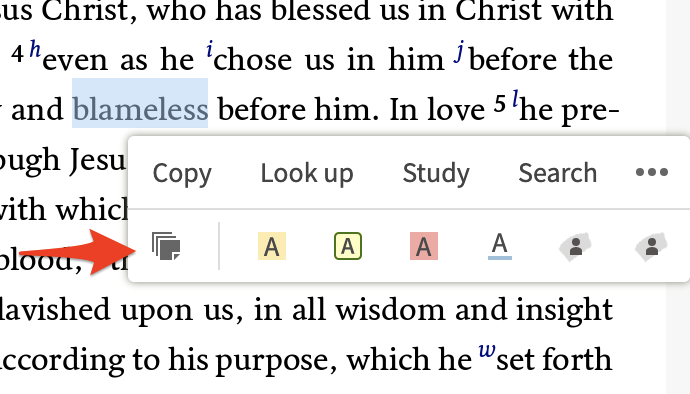 As you read, you can select important words, phrases, and sentences with your cursor. When you do this, the Selection Menu will appear. Here you will find several highlighter styles to choose from, and the "sticky note" on the left will allow you to attach your own notes to whatever you've selected. Take notes during class to remember all that you're learning.
Tip #4: Study Words and Verses in Seconds

When you select a word or verse, the Selection Menu appears. At the top, you will find the "Study" option. If you have selected a word, this will open a tool in Logos designed to help you do word studies. You'll also be able to open your preferred lexicon (Look up) or show every occurrence of that word (Search) after selecting a word (see the image in #3 for these options).
If you select a whole verse or paragraph, this will open a tool in Logos (the Passage Guide) designed to help you study that verse or pericope.
Tip #5: Search Books with Ease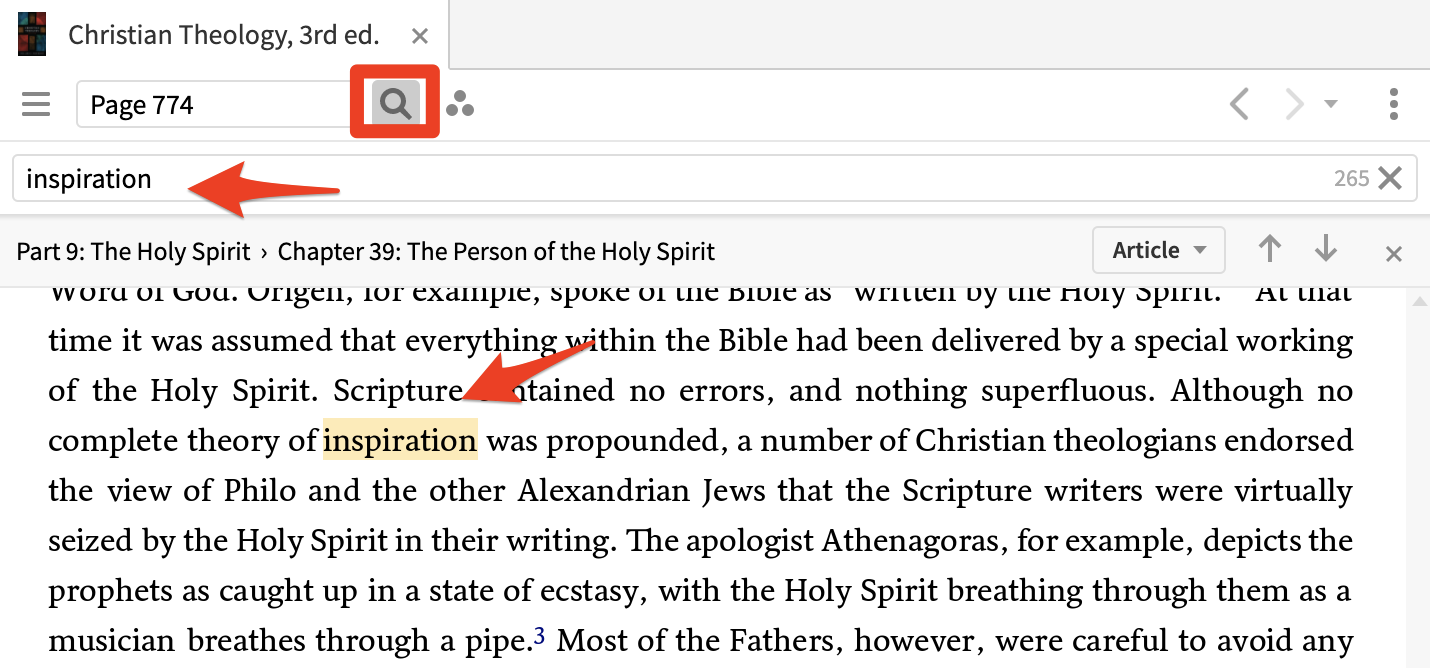 If you're looking for a keyword, phrase, or verse in a book, Logos makes this easy. Click the magnifying glass at the top of the book (the inline search tool).
Type in your word, phrase (put the phrase in quotes), or verse and hit return. You'll instantly see the results highlighted below which can focus and speed up your research.
To learn more, go to:
https://www.logos.com/student-training
Don't forget to sign-up for upcoming trainings at: https://www.logos.com/academic-webinars